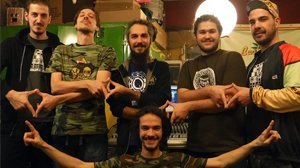 NEW TUFF STEPPAS ALBUM For Livity Warrior anniversary
Tuff Steppas and Livity Warrior organized the "Outernational Message" release party for the 5th anniversary of the online shop! It was Epic! Listen and download the whole project Here.
The release party took place in Budapest in a really original multicultural place called: Művelődési Szint (Müszi) with good music and very good vibes … it was an amazing party!
Check out the online photo report!