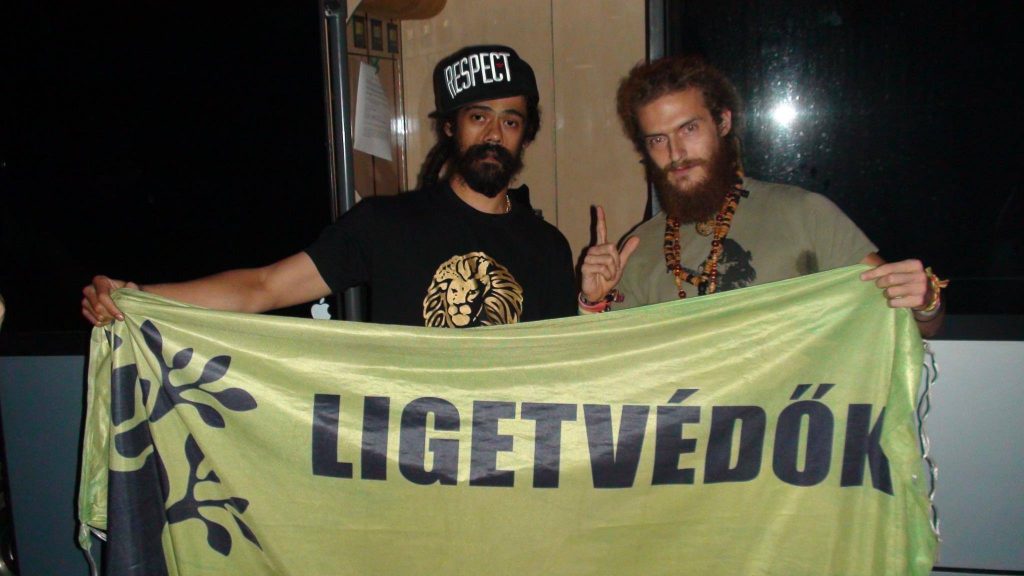 GRas and LIGETVEDOK Environmentalist movement
GRas is not only a very good MC, but he is also part of an environmentalist-human rights movement based in Budapest in Hungary called: Ligetvedok
To bring more power to the cause he asked two musical superstar to support the cause: Damian MARLEY and Manu CHAO.
Max respect to these artists which are using their music to spread their messages of hope, faith and unity!
Big up to them!