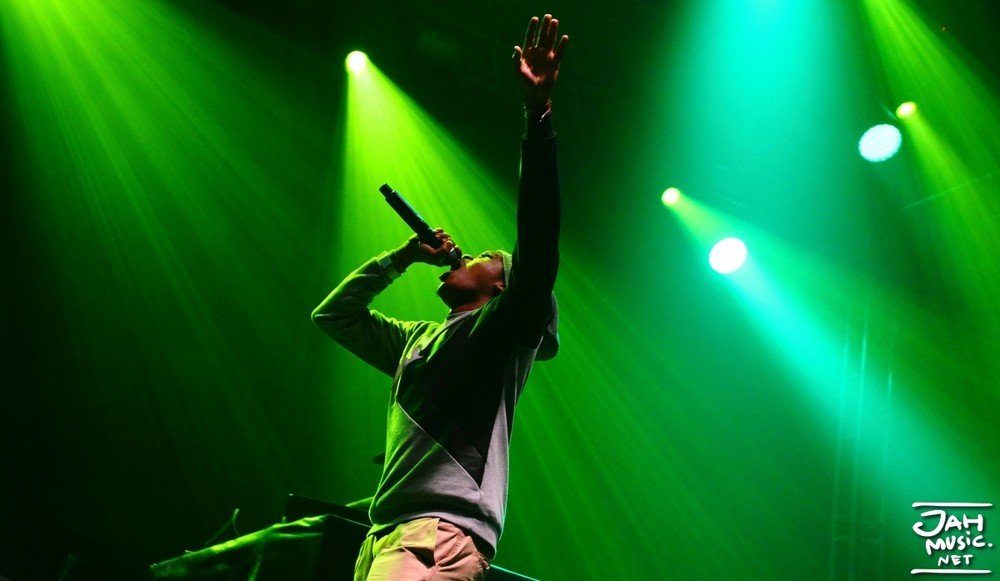 Fyah Son Bantu: Radio FM (SK) + Damian Marley's concert (CZ)
Discover our photos of Fyah Son Bantu at Radio FM show "Bez pozy", as well as with Damian MARLEY and U-cee at Lucerna concert hall in Praha.
August was a busy month for Fyah Son Bantu: He performed at HipHop Kemp (Hradec Kralove/CZ), then he did an interview at the slovak radio show "Bez pozy" in Bratislava (Listen to the podcast), then he performed twice at Uprising Reggae festival in Bratislava and finally, he was honoured to open up with our friends Sista Carmen and U-cee for Damian MARLEY's concert in Praha!! The overall vibes of the evening were CRAYZEE Maad! You can check the photo report at Jahmusic.net, BigUp to them!
Stay tuned, Fyah will be soon in Africa!